History
We offer physical, occupational and speech therapy plus a variety of specialty programs. A privately held company based in Folsom, California. In addition to our skilled nursing and acute care contracts we own and operates outpatient clinics throughout the state.
Outpatient
Our outpatient services, provided in our network of clinics, include a full array of physical rehabilitation while providing, evaluating and treating for a variety of orthopedic and neurological conditions. Being the premier provider of outpatient physical, occupational and speech therapy throughout California and especially the Sacramento and northern region.
Skilled Nursing
Our long term care division of the company provides inpatient services across the entire health care spectrum. They include acute care hospitals, skilled nursing facilities, home health agencies, adult day health centers and employer-based occupational health clinics. The company also manages therapy programs in many locations throughout California.
Milestones
1978 - Burger Rehabilitation Systems Inc. is founded by Carol Burger P.T. MBA

1979 - First outpatient clinic opened

1982 - Clinic certified as a rehab agency; OT and Speech Therapy services added

1983 - First acute care hospital contract

1988 - Acquired 2nd outpatient clinic

1994 - Opened two additional outpatient clinics; established home health and ergonomic/risk management consulting divisions

1996 - Established first employer-based therapy clinic for a local utility company; selected by a major hospital manage its rehab programs

1994-97 Selected as one of the "100 fastest growing companies" by the Sacramento Business Journal

1997 - Expanded outpatient services to two additional locations; establishment of school-based pediatric therapy program

1998 - Expanded outpatient services to two additional locations; selected "Best in Business – Service Company" by the Sacramento Business Journal
1999 - Selected by the UC Davis Medical Group as the exclusive provider of therapy services for its HMO members; opened 9th outpatient clinic

2000 - Opened 10th and 11th outpatient clinic; nearly 50 acute, SNF, ICF,CCRC and Alf's under contract

2001 - Opened 12th outpatient clinic, a pediatric specialty clinic

2002 - Added 5 more SNF sites in Northern California; selected "Associate of the Year" Region II CAHF

2003 - Celebrated 25th anniversary
2006-07 Selected "One of the Best Companies to Work for" by Comstock's Magazine
2008 - Celebrated 30th anniversary

2008 – Implemented Electronic Medical Records (EMR) throughout our Outpatient network including documentation, centralized scheduling, electronic billing, and patient satisfaction

2008-12 - Selected #1 Provider of Physical Therapy Services In the Sacramento Area by the Sacramento Business Journal
2013 – Celebrated 35th anniversary

2014 – Carol Burger President was named "Business Women of the Year" by the Sacramento Metro Chamber of Commerce
Restorative Nursing Programs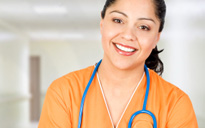 Give your skilled nursing facility a performance edge by training members of your facility nursing team as restorative aides. Update and improve patient care with quality restorative nursing programs.
Learn More »