Leadership Team


Carol Burger PT, MPA, - President attended CSUS and is a Loma Linda University and the University of San Francisco graduate. As a practicing physical therapist, Ms. Burger established Burger Rehabilitation in 1978. She has been its sole owner and president throughout its history. Ms. Burger has led the company in its growth from a one and a half person office to a statewide organization serving thousands of clients and providing a complete range of therapy services across the continuum of care from Acute Hospitals to Skilled Nursing Facilities, Home Health Agencies and outpatient clinics throughout the state of California. An active participant in the rehabilitation industry via membership in multiple professional organizations including the National Association in Support of Long Term Care, the APTA, and the California Association of Health Facilities, she shares her experience with her staff and clients. She is on the advisory board of the School of Physical Therapy at Cal State University Sacramento as well as the Editorial Board for Comstock's business magazine. Ms. Burger is also an active board member of the American Red Cross Capital Region Chapter. In 2013, Ms. Burger received the Distinguished Service Award from CAHF and has been recognized previously for "Best in Business" by the Sacramento Business Journal. In January 2014, Carol was recognized by the Sacramento Metro Chamber of Commerce as Sacramento's Businesswoman of the Year.
Al Larson, CPA - Chief Financial Officer
Mr. Larson has over 30 years of experience in accounting and finance. During this time, he has worked on a broad range of projects including joint ventures, partnerships, acquisitions, construction projects, systems implementation, real estate and facility startups nationally and internationally. Prior to joining Burger, Mr. Larson served as the CFO for Jelly Belly Candy Company in Fairfield. Wanting to work closer to home and to continue to work for a family-owned business, he joined Burger in 2016. Al & his wife Emily live in El Dorado Hills. They have 5 grown children and 2 granddaughters. In his spare time, Al likes to golf, hike, bike and travel.
Ja'nae Brown, PT,DPT, Neuro-IFRAH Cert - Southern California Regional Director received her Bachelor's Degree in Exercise & Sports Science in 1998 from the University of San Francisco and graduated in 2005 as a Doctor of Physical Therapy from Loma Linda University. She started her career in outpatient orthopedics, specializing in Pilates, Sports Medicine, amputee recovery and ergonomic/work hardening programs and then added neurologics to her care and obtained her Neuro-IFRAH Certification specializing in stroke and brain injury in her practice. She joined the team in 2010 as a Rehab Program Manager after seeing the need to improve the quality of clinical care in the skilled nursing setting. She quickly grew in her knowledge and leadership and over a short period of time was promoted to a Regional Director position. She has a passion for exceptional clinical care, ethical delivery of services, and ongoing clinical mentoring of our clinicians. She has implemented a student mentoring program in Southern California with local PT, OT, PTA and COTA educational programs and has been instrumental in driving continuing education for her teams. Dr. Brown has also been an adjunct lab instructor for the PT program at Loma Linda University and created the Neurologic Interventions curriculum for the PTA program at Stanbridge College in Irvine, in addition to holding a position as adjunct Professor for the program.
Nancy Cooper - Director of Human Resources and Risk Management
Nancy comes to us with over 20 years of human resources experience. She has worked in retail, transportation leasing and healthcare industries. For the past 11 years, she worked for US Acute Care Solutions (formerly known as Emergency Medicine Physicians) as Director of Human Resources. When her position moved to Ohio, Nancy, a native Californian, decided to remain in California where she continues to enjoy the beautiful weather, the beaches, the wine country, the mountains and her family.
Eric Burger - VP Administrative Services is responsible for providing strategic recommendations for positioning the company in the health care market. Through a variety of personal and professional contacts, as well as monitoring the media, attending forums, seminars, and other industry-related events. He manages the day-to-day contractual and administrative duties necessary to implement new business. Directs the Informational Technology (IT) development and vision for the company while helping to improve on existing departmental and company systems. Manages most marketing and public company outings and events as an ambassador for all departments. Is responsible for prospecting for new clients and development of business resources and systems. In addition, he maintains marketing efforts and facility support through customer relations. With an active relationship with many groups and organizations in order to keep up with the ever-changing world of long-term care.
Elizabeth Gomes, MS, OTR/L - Elizabeth comes to us with a wealth of knowledge in operations as well as clinical expertise. She has worked in various roles from rehab program manager to regional manager and recently as the Director of Clinical Services for a large organization where she developed many clinical programs such as; Fall and Balance program, Dementia training program, Urinary Incontinence training program and Driver Generalist's program. She has also been involved in audits, denials and documentation training. Elizabeth will be overseeing the operations of the Northern California region for SNF locations and is instrumental in teaching and training throughout the company.
Restorative Nursing Programs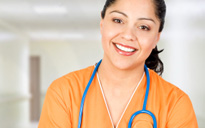 Give your skilled nursing facility a performance edge by training members of your facility nursing team as restorative aides. Update and improve patient care with quality restorative nursing programs.
Learn More »