News & Media
American Physical Therapy Association Latest News
September 21, 2017: APTA's efforts for revision of the TRICARE payment system to include services by physical therapist assistants (PTAs) got a big push on September 18 when the Senate passed its version of the National Defense Authorization Act (NDAA).

September 21, 2017: Authors of a new meta-analysis say there's little doubt that exercise and psychological interventions, used alone or in combination, are superior to pharmacological approaches in the treatment of cancer-related fatigue (CRF).

September 20, 2017: A physical therapist (PT) and physical therapist assistant (PTA) student-led "flash action strategy" (FAS) held last week was all about stopping the Medicare therapy cap.
The Official Blog for the Centers for Medicare & Medicaid Services (CMS)
Por: Seema Verma, Administradora de los CMS Como podría haber escuchado ya, o quizás ya vio un comercial de televisión, los Centros de Servicios de Medicare y Medicaid pronto emitirán a cada beneficiario de Medicare una nueva Tarjeta de Medicare, sin números de Seguro Social, para prevenir el fraude, mantener seguros los fondos de los […]

By:  Seema Verma, CMS Administrator As you may have heard, or perhaps you've seen a recent TV commercial, the Centers for Medicare & Medicaid Services will soon be issuing every Medicare beneficiary a new Medicare Card, without Social Security Numbers, to prevent fraud, fight identity theft, and keep taxpayer dollars safe, and to help ensure […]

By Seema Verma, Administrator for the Centers for Medicare & Medicaid Services As a wife and mother, my family's health is always foremost on my mind. That is why a recent personal experience will forever shape the impact I want to have while serving as Administrator of the Centers for Medicare and Medicaid Services. Earlier […]
Journal of the American Physical Therapy Association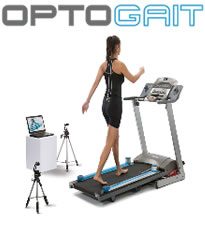 Gait analysis and balance testing can immediately identify asymmetries. OPTOGAIT visual feedback training module can enhance the ability to bring the body back into balance for optimal mechanical efficiency during gait. Learn More »