Pediatric
The Burger Pediatric Therapy Center is a specialized pediatric therapy clinic devoted entirely to meeting the orthopedic, neurological and developmental needs of children from birth to adolescence. Our physical, occupational and speech therapists have extensive experience and training in meeting the needs of children of all ages from infancy to adolescence. Our goal is to help children reach their greatest potential and level of independence in an age-appropriate and nurturing environment. Pediatric therapists work with the child, the parent and the teacher, where appropriate, to set realistic goals and to actualize the concept of family-centered care. The therapy environment is designed to be nurturing and FUN! Privacy for children and for families is respected.
A Team Approach
Pediatric therapists at the Burger Pediatric Therapy Center work closely with the child's pediatrician, orthopedist, neurologist, orthotist and caregivers. Our goal is to provide consistent and appropriate care to achieve the best functional outcomes for the child while supporting the diverse needs of the family unit.
Mission Statement
The mission of the Burger Pediatric Therapy Center is to provide physical, occupational and speech therapy services to children of all ages in a manner and a setting that makes a POSITIVE difference in the lives of our clients, their families and the community at large. If you're wondering when a child should be evaluated for physical, occupational or speech therapy please check our therapy evaluation forms here: Physical, Occupational, Speech.
We accepts referrals for children with:
Adaptive Communication
Assessment & Fitting of Adaptive Equipment & Wheelchairs
Autism
Developmental Delays
Feeding Challenges
Fine Motor/Hand Deficits
Functional Electrical Stimulation
Gross Motor Disturbances
Muscular Imbalances/Weakness
Orthopedic Injuries
Sensory Integration Issues
Speech/Language Delays or Disturbances
Splinting/Casting Needs
Torticollis
Vestibular/Proprioceptive Deficits
Visual/Auditory Deficits
Most clients are private insurance or school sponsored as well as Alta Regional sponsored clients. Most referrals are made by primary physicians, special education program specialists or by their school. School-based assessments and consultations are available in some areas at the request of the school district. Private insurance services require a physician's referral and an authorization from the insurer. Private pay clients are always welcome. We do not accept CCS sponsored clients.
The Burger Pediatric Therapy Center is owned and operated by Burger Physical Therapy and Rehabilitation Agency, a non-public, non-sectarian agency registered with the State of California, Department of Education.
Restorative Nursing Programs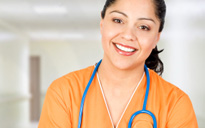 Give your skilled nursing facility a performance edge by training members of your facility nursing team as restorative aides. Update and improve patient care with quality restorative nursing programs.
Learn More »