Skilled Nursing
Since 1978 our primary focus has been on long term care communities. As a contract therapy company we offer multi-disciplinary services in the skilled nursing setting. Throughout our history we have provided services at multiple levels of care and in multi-level communities. In 1982, we established our outpatient rehab agency that enables us to provide and too directly bill services provided in non-skilled or non-Medicare certified communities.

As a Medicare-certified rehabilitation agency, we comply with all applicable federal and state regulations for the provision of therapy services. In addition we work well with JCAHO accredited facilities and are knowledgeable regarding these requirements. In addition to its extensive network of long term care rehabilitation centers and wide array of specialized therapy services, we have been a leader in outpatient physical therapy.

We pride ourselves in being longstanding member of the CAHSA, NASL and CAHF associations. We also have years worth of relationships with APTA, OTAC, and ASHA as well as other related organizations.

When we contract with a facility we bring experience, dedication and resources to help improve facility performance and increase revenue through measured outcomes such as:
Census Development
Rug Utilization
Quality Assurance
Marketing Support
Celebrate Success
The key to effective program management in the skilled nursing environment begins with a thorough understanding of the reimbursement issues under Medicare, extensive staff training and continuous monitoring of results through state of the art management information systems.
We pride ourselves on being well-informed regarding PPS and the provision of Part A Medicare services. Our leaders are also knowledgeable regarding reimbursement guidelines for Part B services.
Restorative Nursing Programs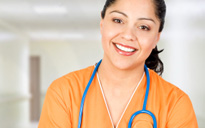 Give your skilled nursing facility a performance edge by training members of your facility nursing team as restorative aides. Update and improve patient care with quality restorative nursing programs.
Learn More »